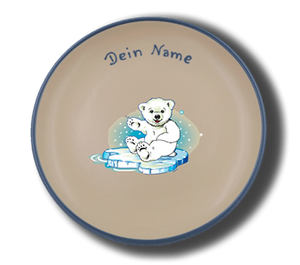 Diameter: approx. 20 cm
flat
Material: ceramic
For our ceramic plates, the name is applied by hand to the raw article and fired at 1,100º degrees.
After that, the plate is provided with the selected motif and fired again.
The plate is dishwasher and microwave safe.
Each inscription is made especially for you (custom made).
Please enter your desired name in the text field
Delivered product similar to the picture.