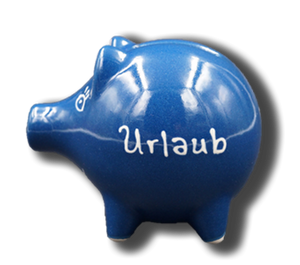 Material: ceramic
Size: approx. 8 cm
Delivery time: 4-7 days
Our classic piggy bank.
The name is written by hand on the raw body of the pig and then fired at 1,100° degrees.
The desired name is placed on the front.
If you have a special request for the fazing, for example, to write the name on both sides, then please just let us know.
So that the piggy bank does not have to be smashed, there is a plastic plug at the bottom to open.
If this is ever lost, you can always get a replacement from us.
The name is burned under the glaze and cannot be removed.
Each piggy bank is made especially for you (custom made).
Please enter your desired name in the text box.
Delivered product similar to the picture.