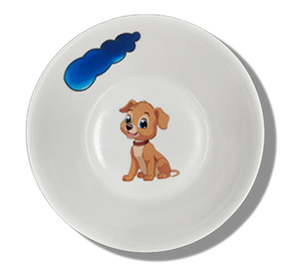 Diameter: 18 cm
Height: 4,5 cm
Material: porcelain
Delivery time: 3-4 days
Bright white and gaudy motifs. High quality porcelain bowl with beautiful motifs. With our porcelain bowls, your desired name is engraved in the engraving field (e.g. fire engine, soccer goal, see photo).
The engraving is done by hand. It is not possible to set down the engraving device. Therefore, the porcelain products can only be inscribed in cursive writing. (No engraving in block letters possible!).
The bowl is suitable for the microwave as well as for the dishwasher.
Please enter your desired name in the text field.